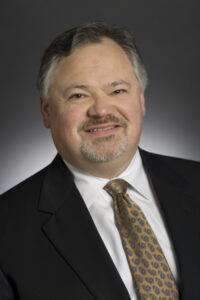 East Providence, RI – April 17, 2017:
United Methodist Elder Care announces the appointment of Mr. Richard Gamache of Barrington, RI as the Chief Executive Officer of AC and related entities.
Rick is a recognized expert and leader in Eldercare, with over thirty-five years of experience in the field. A nationally certified Nursing Home Administrator, he's achieved the status of Fellow in the American College of Health Care Administrators.  He was named RI Distinguished Administrator in 2006 and National Distinguished Administrator in 2009. He's also traveled extensively, speaking on the Eden Alternative, an international, non-profit organization dedicated to creating quality of life for elders and their care partners. Rick currently serves as Board Chair of The Eden Alternative.
Mr. Gamache brings much passion and commitment to his role of serving the UMEC residents and their families. He is well-regarded within the RI community, and at the State House, and is keenly aware of the challenges facing our industry.  United Methodist Elder Care looks forward to working with him as a partner in bringing leadership throughout the organization.
Dan Genannt, President
AC Board of Trustees