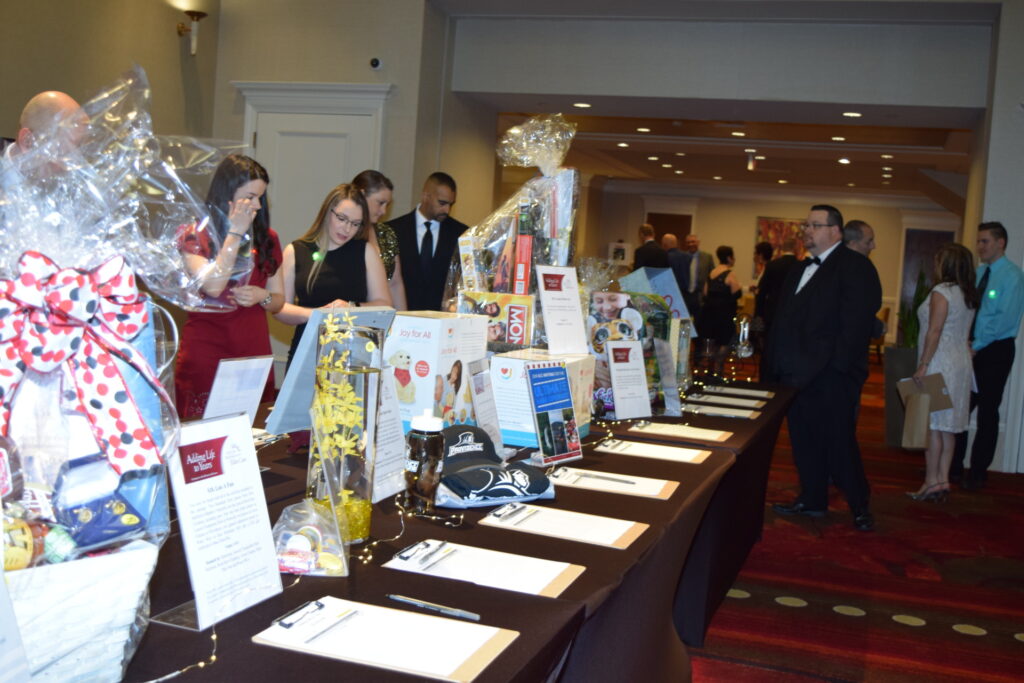 PROVIDENCE, R.I. (April 19, 2019): Aldersbridge Communities (formerly United Methodist Elder Care), a nonprofit provider of long-term care, skilled nursing, rehabilitation, assisted living and independent living services with locations throughout Rhode Island, is holding its annual "Adding Life to Years" fundraising gala on Saturday, May 18, 2019 beginning at 5:30 p.m.

The event will be held at the Omni Providence Hotel (One West Exchange Street) to celebrate the mission of caring for the healthcare and living needs of older adults. Mr. T.J. Del Santo, meteorologist at WPRI-TV 12, will serve as emcee for the evening's programming.

Festivities include a cocktail reception, full-course dinner, a mission-driven speaking program, and both live and silent auctions. Prizes range from African Safari and Puerto Vallarta vacation getaways to a 20-ticket package to the Boston Red Sox v. Rangers game in June. Funds raised from the gala will be used to support customized care, specialized medical and activity programs, and operational capital needed to serve the resident population at Aldersbridge Communities' four locations: Winslow Gardens (assisted and independent living), East Providence; Linn Health & Rehabilitation (skilled nursing and long-term care), East Providence; Arbor Hill (assisted living), Providence; and St. Germain (assisted living), Woonsocket.

"The gala is our opportunity to celebrate the mission and passion of our organization, which is to provide communities where older persons can live in comfort, with dignity and purpose," states Richard Gamache, MS, FACHCA, chief executive officer of Aldersbridge Communities. "Thanks to the generosity of our attendees and sponsors, we are able to fund enrichment activities, programs, and more for our residents – truly adding life to their years."

Sponsors for Aldersbridge Communities' 2019 "Adding Life to Years" Gala are as follows: SILVER: Bay Coast Bank; Starkweather & Shepley Insurance Brokerage, Inc.; BRONZE: blumshapiro; Brennan, Recupero, Cascione, Scungio & McAllister, LLP; Concord Home Health; CVS Health; Employee Community Services Association, General Dynamics Electric Boat; Hilb Group; Kathleen Kroessler, M.D. Neurology and Acupuncture, Inc.; Marasco & Nesselbush, LLP; Neighborhood Health Plan of Rhode Island; Optum; and PharMerica.

Tickets to the "Adding Life to Years" gala may be purchased at https://www.aldersbridge.org/adding-life-to-years/ before May 4th.
Additional sponsorship opportunities are available and donations are currently being accepted for the auctions. Please contact Elise Strom at estrom@aldersbridge.org or 401-438-4456 ext. 136 for more information.