Healing Power of Pets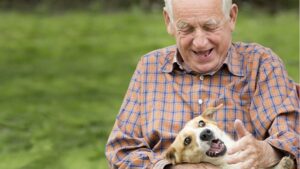 Aldersbridge Communities understands and appreciates the healing power that pets can bring to an older adult in our care. It's almost magical.
When someone brings their pet to visit at any of our skilled nursing, rehabilitation, assisted living and independent living communities, the residents' faces light up. All of our locations are pet-friendly, so we encourage family, friends and staff to bring their pet for a visit whenever possible knowing that it not only brightens their loved one's day, it brightens the mood of everyone who comes into contact with the pet.
It's a proven fact that pets can help reduce stress, lower blood pressure, increase social interaction, ease tensions and worries, reduce depression, and help lessen loneliness and isolation – all common problems shared by older adults. The health benefits are many.
This is why we are asking for financial donations to help fund the many therapeutic, companionship and educational programs involving animals. From a bird aviary to Zoo visits, programming and activities that can enrich the lives and health of our residents is our priority.
Examples of what your funding can do:
Animal excursions like a visit from the Roger Williams Park Zoo Mobile are just one of the many ways Aldersbridge Communities can utilize the healing power of pets to benefit our residents. With your help, we can bring residents to aquariums, local wildlife sanctuaries and farms, or even take the animals right to them. A donation of $75 can fund another visit from the Zoo Mobile or help us transport residents to fun events in the community such as goat yoga.
Joy For All Companion Pets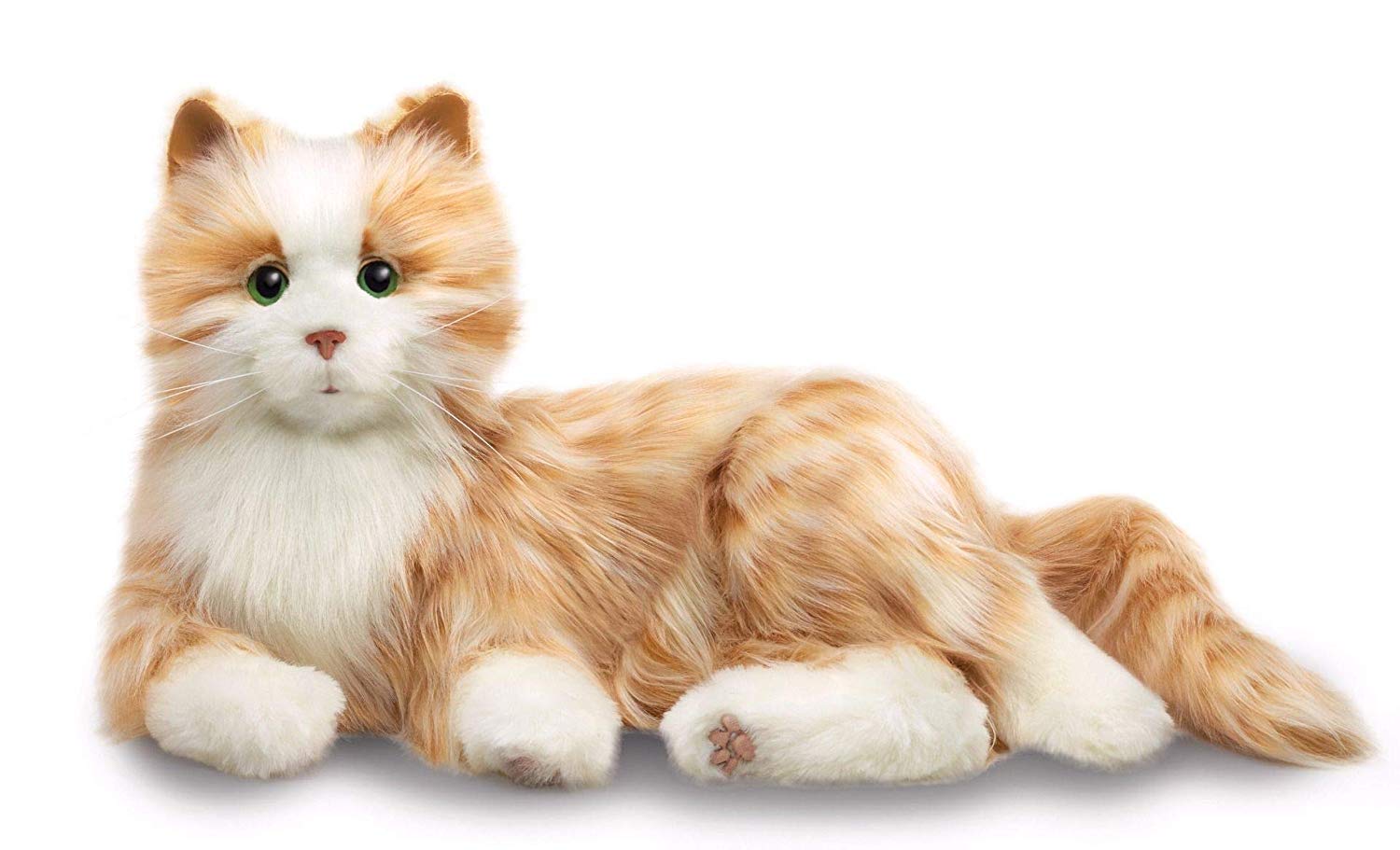 "Joy For All" robotic animal companions are a line of animatronic dogs and cats designed to combat loneliness, social isolation and cognitive decline in older adults. Originally launched in 2015 by Hasbro, Inc. they have become a popular way to provide an interactive and comforting experience. Each battery-operated animal responds to motion and touch through the use of state-of-the-art built in sensors, lifelike fur, a realistic heartbeat and authentic sounds such as purring and barking. Select older adults who are chosen to take care of these animals at Aldersbridge Communities will be able to experience their calming therapeutic effect. A modest donation of $100 can help us fund a Joy For All robotic pet to better our residents' well being and state of mind.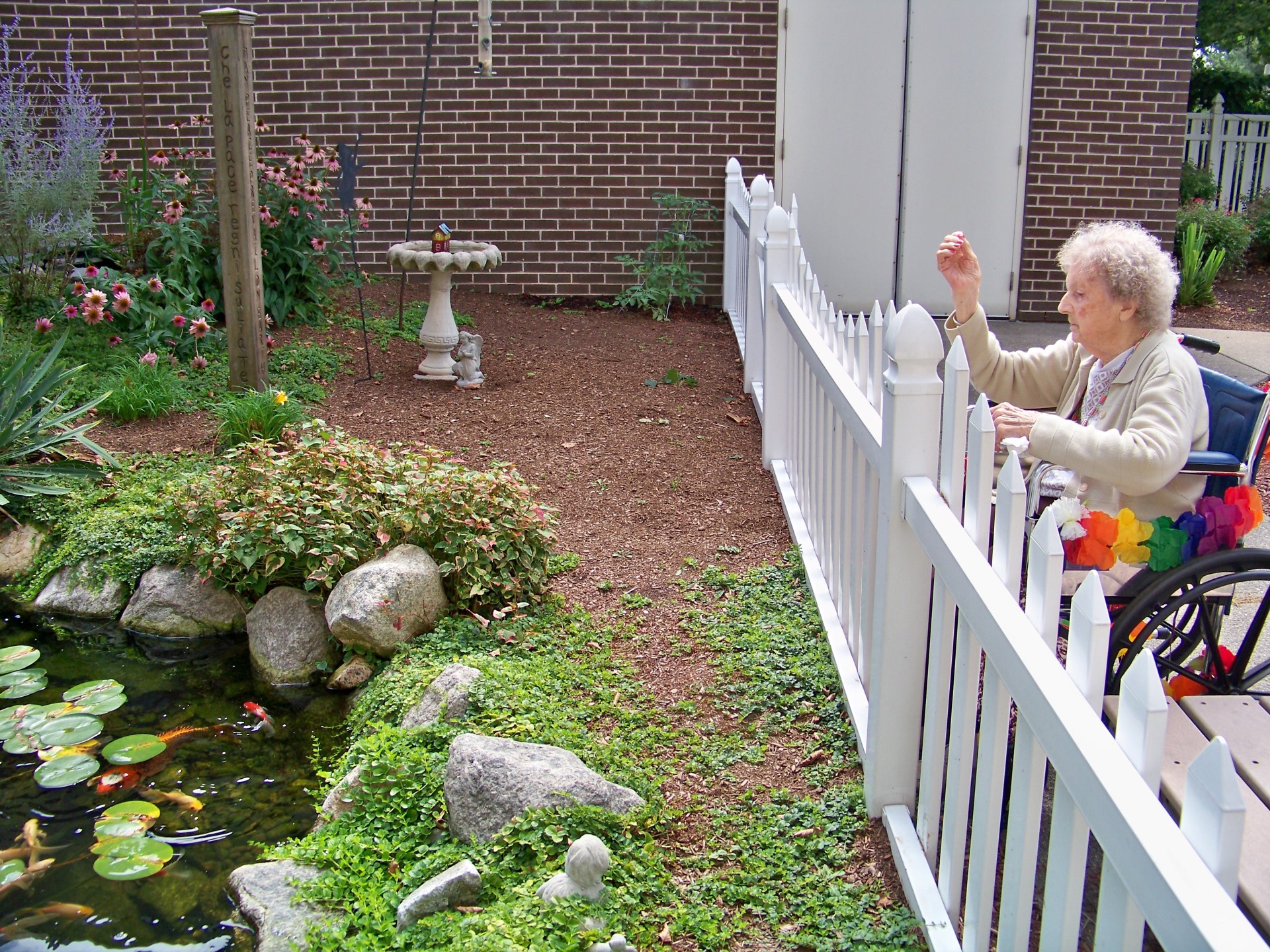 Our Koi Pond is a central location that connects Linn Health & Rehabilitation and Winslow Gardens. What better way to bring the healing power of pets to our communities than a place where our residents can come together and feed our friendly Koi fish. A small donation of $25 can help us buy food for the fish and put a smile on our residents' and guests' faces.
Biomes Marine Biology Center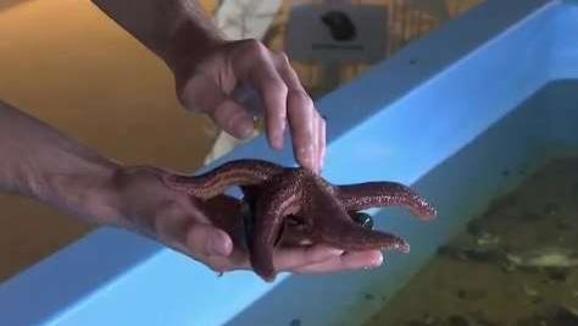 The Biomes Marine Biology Center of North Kingstown is a privately funded marine education facility that provides opportunities to learn about the natural aquatic life in Rhode Island. Their Biomes Marine Biology Mobile brings interactive animal demonstrations, fun discussions and animal petting opportunities to members of the community. A $150 donation can help bring the Biomes Mobile to Aldersbridge Communities and provide a hands-on aquatic experience for our residents.
The residents of Linn Health & Rehabilitation and Winslow Gardens were treated to a visit from WPRI-TV News Anchor Danielle North and Reporter Kim Kalunian earlier today. Kim brought her cute pet dog, Marcus, who was very friendly and enjoyed meeting everyone. He was so well-behaved, posing for lots of photos during the activity time before lunch. Their visit is part of our "Healing Power of Pets" campaign to raise funds for programs and activities that can bring smiles, joy and unconditional love to our residents.
YOUR DOLLARS AT WORK:
$20 brings a resident to the zoo
$25 donation buys fish food for the Koi pond
$75 brings a mobile zoo to our community
$100 purchases a Joy For All pet for a resident
$150 bring the Biomes Marine Biology mobile to our community
$250 sends 10 residents to experience goat yoga
$350 Brings "barn babies" such as bunnies and chicks to visit our residents
$500 offers horseback riding experiences for 10 residents
$3,000 purchases one bird aviary for our community