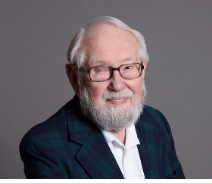 In Memoriam:  Philip Susag (1921-2019)
Philip Susag, age 97, a founder of Aldersbridge Communities (formerly United Methodist Elder Care), passed away peacefully at home on February 15, 2019.
A resident of Manchester, Connecticut, Mr. Susag had a long and distinguished engineering career with Pratt and Whitney Aircraft which led to assignments in Seattle, Los Angeles, Fort Worth, and overseas in France and England.
A devoted and loving family man, he was a servant to God and contributed his talents and energies to improve the quality of life for the community in whatever way he could. His selfless commitment to his local church, the New England Conference of the Methodist Church, and the greater United Methodist Church was far-reaching. He and his wife traveled to World Methodist Conferences in Nairobi, Singapore and Brighton.
His lifetime of discipleship and dedication has left an impact on all who knew him – and on those who did not have the opportunity. We are forever grateful for his gift of leadership.

Full obituary, service details and guest book are available here.