Get Big & Loud
to Minimize the Symptoms of
Parkinson's Disease
Aldersbridge Physical Therapy & Wellness Center specializes in the  LSVT BIG® and LSVT LOUD® programs, working with PD patients on specific exercise and speech therapy regimens to improve their quality of life.


Listen as one patient documents his experience with LSVT BIG.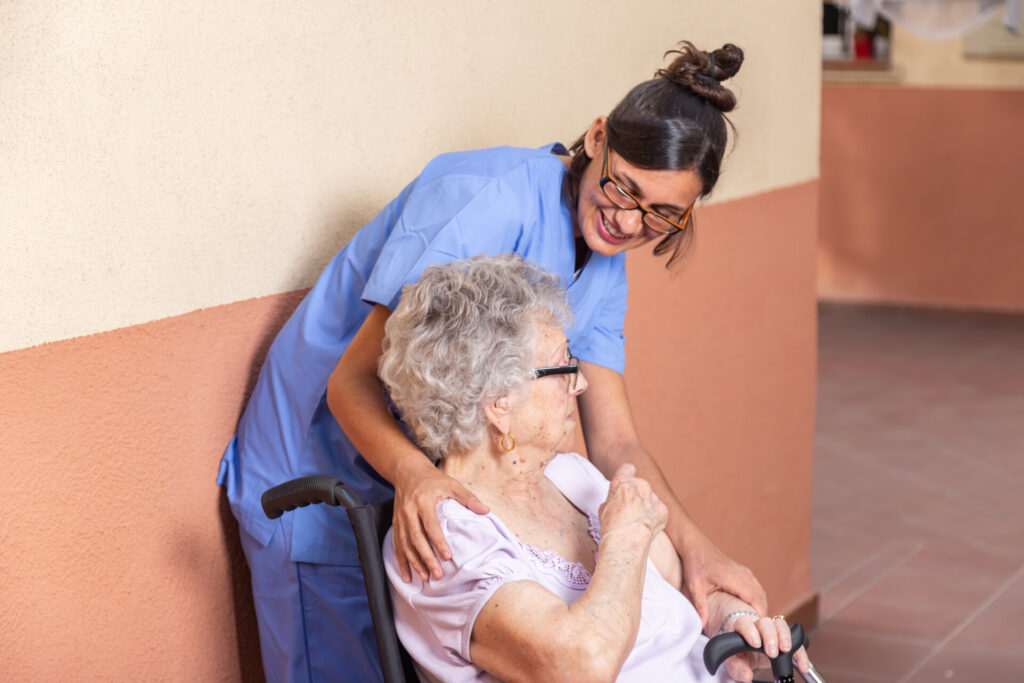 "I think it is helping my balance and preventing falls. Also, my writing is improving. I am starting to write with my right hand, and I haven't done that in quite some time."
~Patient with Parkinson's who has participated in the Linn Health & Rehabilitation Outpatient LSVT BIG® and LSVT LOUD® program

LSVT BIG®: Physical Therapy Program for Parkinson's Disease
LSVT BIG trains people with Parkinson's disease (PD) to use their body more normally. Our certified LSVT BIG therapists work with patients for 16 sessions over a month. Controlled studies of the benefits of LSVT BIG training show a significant improvement in walking speed and endurance. The benefits of LSVT Big regimen have been known to last as long as two years without repetition.
LSVT BIG treatment is customized to each person's specific needs and goals. It can help regardless of the stage or severity of their condition.
LSVT LOUD®: Speech Therapy Program for Parkinson's Disease
LSVT LOUD is an effective speech treatment for people with Parkinson's disease (PD) and other neurological conditions. Our certified LSVT LOUD therapists help patients improve their ability to communicate by strengthening their voices, and improving their enunciation. Other benefits of LSVT LOUD training include improvement in eating and swallowing. While LSVT LOUD treatment has helped people in all stages of PD, the majority of research has been on those in moderate stages of the disease.
Hear one patient's thoughts on how LSVT LOUD has impacted his life.

LSVT's Big & Loud by the numbers:
19,000+ speech-language pathologists trained and certified in LSVT LOUD in 70 countries
16,000+ physical and occupational therapists trained and certified in LSVT BIG in 42 countries
More than $8M dollars in funded research from the National Institutes of Health (NIH) and other funding organizations
Over 100 articles in peer-reviewed journals, 50 book chapters, and multiple books published
All outpatient therapy provided by physician referral only. Contact us for more information.
Aldersbridge Physical Therapy & Wellness Center at Linn Health & Rehabilitation
30 Alexander Avenue, East Providence, RI 02914 • (401) 438-7210