Employment at Aldersbridge Communities
Aldersbridge Communities strives to provide our staff a challenging and rewarding work environment that welcomes diversity, creativity and collaboration. We are dedicated to providing a broad range of services that are vital to attracting, supporting, developing and retaining a dynamic and talented workforce.
The Human Resources department is our main resource for information regarding benefits, compensation, professional development, organizational policies and work-related issues or concerns.
Office Hours:
Monday-Friday 9AM-5PM
or by Appointment
T (401) 438-4456 Ext. 152
F (401) 431-9166
We offer a competitive salary, a comprehensive and generous benefits package, which includes paid time off, health, dental and 403-B retirement plan.  We are an equal opportunity employer that values diversity at all levels and are proud to be Welcome Zone (formerly known as SafeZone) Certified.  All individuals are encouraged to apply.
For general information or inquiries, contact the Human Resource Department.
Employment Benefits Summary
The following is a summary of the benefits that are available to employees of Aldersbridge Communities. In order to be eligible for these benefits, you must maintain Regular Full-time or Regular Part-time status.
Paid Group Life Insurance
Paid AD/D (Accidental Death and Dismemberment) Insurance
Voluntary Health Insurance
Voluntary Dental Insurance
Voluntary Vision Plan
Voluntary Supplemental Insurance
Voluntary 403(b) Retirement Plan (6% Matching Employer Contribution with a 3% or above Employee Contribution)
Flexible Compensation Plan (FSA)
Paid Sick, Personal, and Vacation Time
Enrollment in these benefits is effective on the first day of the month following the month in which the employee becomes eligible. For example, if your probationary period ends on January 15th, you will begin participation on February 1st.
Waiting Period:  The waiting period for all of the benefits listed, except the company paid retirement plan, is 60 days for Regular Full-time employees and 90 days for Regular Part-time employees.
Questions:  If you have any questions regarding these benefits, please contact the Human Resource Department.
Open Positions: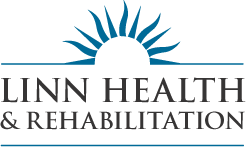 30 Alexander Avenue, East Providence, RI
CNAs:
Full-Time, Part-Time and Per Diem positions available. Must have active certification in RI. CNAs will provide each of our residents with routine daily nursing care and services in accordance with the resident's assessment and care plan.
To apply, fill out online Employment Application or text LINNCNA to 22100
RNs:
Full-time, part-time and per diem positions are available. We are looking for RNs with active RN, CPR/BLS and Heartsaver AED/First Aid certification in RI.
To apply, view Indeed here, fill out online Employment Application or text LINNRN to 22100
---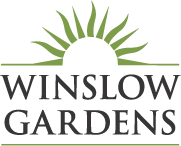 40 Irving Avenue, East Providence, RI

CMT:
Full-time shifts available. We're looking for CMTs with active CNA and CMT certification in RI, and at least one year of experience in an assisted living community.
To apply, fill out online Employment Application or text CMTWIN to 22100
---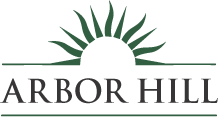 153 Dean Street, Providence, RI
CMT:
First and second shifts available at 22.5 hours per week.  Per diem shifts also available. We're looking for CMTs with active CNA and CMT certification in RI, and at least one year of experience in an assisted living community.
To apply, view Indeed here, fill out online Employment Application  or text CMTAH to 22100
DIETARY AIDES:
Full and part-time hours available.
To apply, view Indeed here, fill out online Employment Application or text DIETAH to 22100