Aldersbridge Communities News
---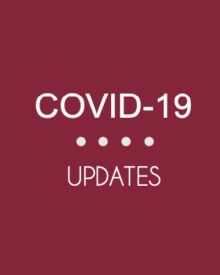 December 6, 2023: Dear Families of Linn Health & Rehabilitation Residents: We continue our twice per week testing of all staff and residents at Linn Health & Rehabilitation, per Rhode Island Department of Health (RIDOH) guidance. Results in this week's testing...
read more
Aldersbridge Communities, a nonprofit provider of long-term care, skilled...
Imagine moving into a nursing home, after living proudly for years as an...
We have some exciting news! Aldersbridge Communities is honored to be 1...
LINN HEALTH & REHABILITATION RECEIVES $1 MILLION GRANT TO TRANSFORM...
Engaging in creative arts is so beneficial to the many elders that...
Rachel Filinson, age 64, a former trustee of Aldersbridge Communities,...
 Watch video to view highlights of the life in our communities during...
Aldersbridge Communities Chaplain, Reverend Jennifer Zogg of the Church...
The new Coronavirus Aid, Relief, and Economic Security (CARES) Act,...
Estelle McGovern, a 92-year old resident of Linn Health &...